In Henry VIII's room at Hampton Court Palace
Visit Hampton Court Palace
Fan of history, Tudors or large gardens, Hampton Court Palace is the place for you! Forty minutes by train from the center of London , Kingston-on-Thames, a town in Greater London, this palace opens its doors from Monday to Sunday from 10am to 18h in summer and 16h30 in winter. And believe me you will not have too much of a day to explore this palace!
Its construction began in 1514 and was first the residence of Cardinal Thomas Wolsley before being requisitioned as a main residence by Henry VIII. This palace will be used for more than 200 years by the Court, before being opened to the public in 1838 by Queen Victoria.
To be interested in the history in a playful way, it is definitely what proposes the visit of this palace. Audio-guides for the most knowledge-hungry, modern museography, reconstructions of the different rooms of life in the time of Henry VIII and William III, historical reenactments with actors throughout the day, employees ready to answer all your questions, explanatory panels clear and precise … In short, everything is designed for you to spend an educational and exciting day. Without failing to explore the grandiose gardens, get lost in the oldest labyrinth of England and enjoy some of the banks of the Thames.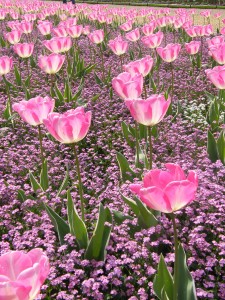 The palace offers punctual events such as vintage cooking workshops or concerts.
The Hampton Court experience , you have to live it … dress like you did at the time, attend the life of the Court, take a trip to the kitchens for a quick snack and enjoy the different apartments of the castle, the austere apartments from Henry VIII to the luxurious apartments of William III. And if you meet Henry VIII or Catherine Howard maybe they are impostors … or maybe the ghosts of an exciting past …